Frequently Asked Questions
Content Was Compiled to Aid Our Customers
Question: Is my work Guaranteed?
Answer: Yes, McCormack Printing wants you to be delighted with our printing! Since monitor calibration varies, your job will run to uniform ink levels. If you find a manufacturing defect, simply contact us for return instructions. This guarantee does not cover customer errors or gang-run imperfections.
Question: Can McCormack Printing design my work?
Answer: Yes, please take a look at our design section and contact us for more information and pricing.
Question: I don't see what I want on the website.
Answer: Don't worry, we print pretty much everything. If you find a product that isn't listed in our shopping cart system, please contact us and we will instruct you on how to place your order.
Question: How do I print black as solid black?
Answer: When you want to produce a solid black, 100% black (K) will not result in a solid, saturated black. Instead, use Rich Black, as represented by C:50% / M:40% / Y:40% / K:100%.
Question: What types of file formats are acceptable?
Answer: First, make sure the resolution is set to at least 300 DPI. Secondly, the acceptable formats are JPG, TIFF, PSD, and EPS. (we also accept others, just ask and we can work something out).
Question: Do I need to provide my fonts also?
Answer: No, you should flatten your image before sending it to us (unless we are assisting with the design layout).
Question: What type of presses/equipment do you use?
Answer: We use state-of-the-art printing and bindery equipment. For a complete list, please contact a sales representative and they will be more than happy to give you full disclosure of our equipment lineup.
Question: Can I make my flyer just two colors and will I save money?
Answer: Every product has its own price calculation that when we give you a quote. Please contact us with your full printing specification to gain a proper quote.
Question: What is the difference between Uncoated and UV coating?
Answer: Uncoated stock is typically selected when the customer must write on the printed piece. UV Coating is a very slick, glossy coating applied to the printed paper surface and dried on press with ultraviolet (UV) light.
Question: What is the difference between spot color and four-color process printing?
Answer: Spot color printing is offset printing in which specific PMS ink colors are used. With spot color printing, one can be precise about which colors will appear on the final printed piece. Four-color process printing refers to offset printing in which four set colors (cyan, magenta, yellow and black) are used to simulate most other colors.
Question: What kind of paper do you use?
Answer: These are our typical house stocks and if a paper type isn't listed we can order it for you!
• 14pt C2S Card Stock – This type of paper is typical for business cards, flyers and postcards and is very thick!
• 100lb Gloss Text – This is what brochures and catalogs are typically printed on.
• 100lb Gloss Cover – This is typically used for the cover of magazines and catalogs.
Question: What are bleeds and do I need them?
Answer: Bleed is a printing term to describe having the color/image print directly to the edge of the paper. To do this, draw guides on the layout that are .125″ from the edge all the way around. Make sure that any photographs or backgrounds that you want to bleed go clear out to the perimeter of the document, past the guidelines. Then after we have printed your piece, we will trim off that extra .125″ all the way around and you have color all the way to the edges of your piece!
Question: What if it takes longer then your advertised turnaround time?
Answer: We strive for perfection and typically "hit the mark", but sometimes things do happen that are out of our control. If it takes longer then the advertised turnaround time for your product to complete production then we will issue a credit of 10% of the printing charges, but it must be requested in writing within 10 business days from the estimated completion date. Under NO circumstances will we take responsibility for "lost promotion" time!
Question: How do I know when my order has shipped/how do I get my tracking number?
Answer: When your order has shipped you will receive an email with your tracking number and your profile order history will also be updated.
Question: How will I know when or where to pickup my order?
Answer: When your order has completed production and is ready for local pickup or delivery you will receive an email or a phone call. Normal pickup hours are (Monday – Friday) 10am-5:30pm.
Question: What payment options are available?
Answer: We gladly accept American Express, Visa, Master Card and Discover. If you prefer to pay with a money order, check, cash or PayPal please contact us.
Question: I am tax exempt, what should I do?
Answer: Please make sure you fill out a tax exempt certificate and send it to us BEFORE placing your order. From that point we will mark your profile as tax exempt and no tax will be collected from you. If you place your order first without being marked as tax exempt sales tax will be collected and remitted to the state.
McCormack Printing Impressions provides solutions for your visual communication needs, including design and offset printing for your marketing, advertising, and display requirements. With the help of state-of-the-art technology and innovative ideas, we successfully deliver your message through printing and displays. We only use the highest quality materials and employ strict quality control to ensure you receive the best design and print quality available for your specific company needs.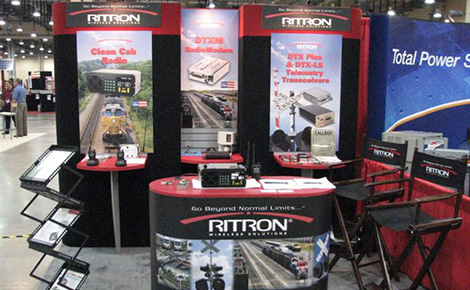 McCormack Printing Impressions specializes in offset printing, banners, labels and decals, trade show displays, exhibit signage, wide-format posters, promotional products, office supplies, and much more. McCormack Printing Impressions was one of the first of many companies to offer offset printing combined with wide-format printing in the Midwest. We strive to serve each and every customer equally.
McCormack Printing Impressions has served our neighbors and community for nearly 50 years. We are committed to providing small business, corporate & private groups with affordable, high-quality creative design, printing, bindery, and complete customer support after delivery. Meeting all of your business' print, signage, and creative needs is what we love to do.